The Ear Nurse Specialist Group Aotearoa/New Zealand is a professional group of Registered Nurses trained in the speciality of Otology.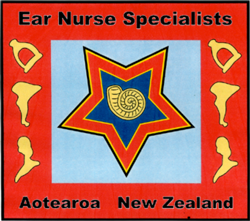 Initially the group was formed as support for nurses working in the role, where they could come together regularly to discuss issues and gain confidence in their practice.
Membership has increased with the emergence of a more professional group and renown.
There are varying levels of practice within the group, from competent to expert with several Clinical Nurse Specialists (Otology) practising at an advanced level. Otology nurses provide care in the public hospitals and private clinics in the community.
This site is designed for those professionals wishing to know more about otology-ear nursing, and ear disease management and treatment.