The Ear Nurse Specialist Group is a professional group of Registered Nurses trained in the speciality of Otology.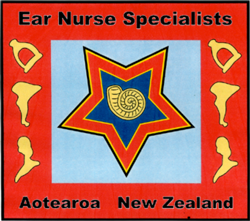 There are varying levels of practice within the group, which brings diversity, knowledge and skill to this specialty.
The Clinical Ear Nurse Specialist works at an advanced level of practice in ear health and ear disease.
Initially the group was formed as support for nurses working in the role, where they could come together regularly to discuss issues and gain confidence in their practice through the help of colleagues.
Over the years, as numbers increased and the specialty grew, the need arose for a more formal professional group.
The ENSG developed a training / orientation programme for nurses new to the role. The main aim was for a high standard of safe, evidence based practice and to provide knowledge and skill necessary for this level of practice.
The training was the only formal programme offered at this level. It had the support of the ORL Specialists, DHB's, PHO's, and Nursing organisations. However, due to National requirements from Nursing Organisations, the training in its present form has been put on hold at this time. Progress towards a National qualification is being considered for all nurses working in Otology.
This site is designed for those professionals wishing to know more about ear nurses, and ear disease/ treatment.